Here is a fine Tunnock's van!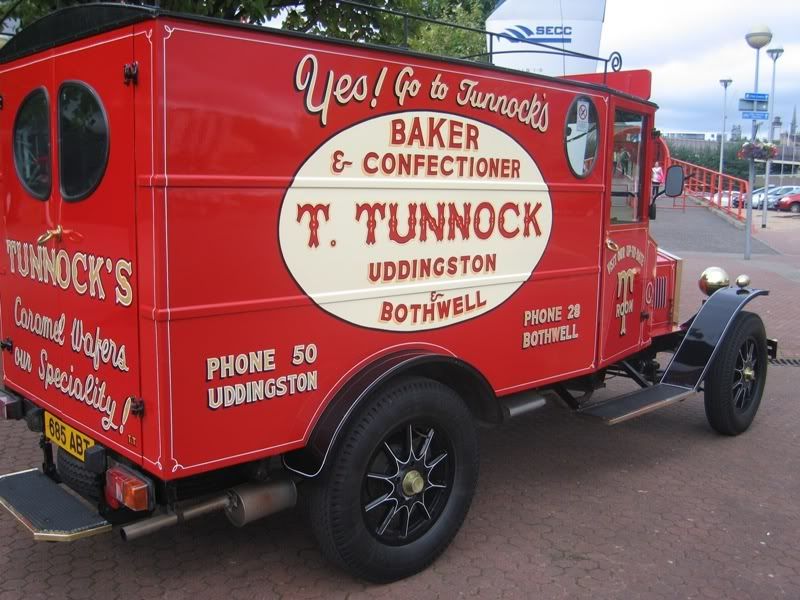 You can purchase a model of the Bespoke Tunnock's Van for £9.99
The limited edition Tunnock's Morris LD Van is based on the 1950 and 1960s edition used to service shops and cash and carries throughout the central belt of Scotland. The sales men would sell boards of pies, cakes, teabread and strawberry tarts to corner shops and also deliver biscuits to the wholesalers and supermarkets. The vans were fitted with racks at the back to accomodate the boards and space at the front for cases biscuits. The LD was a loyal servant to the company.