STOP PRESS - We have just heard that the Duke of Edinburgh left Aberdeen Royal Infirmary at 11.00 am and is to rejoin the Queen at Balmoral Castle - Thanks be to God!
The Inverness Campus development is a once in a lifetime opportunity - a landmark project for the Highlands and Islands which will bring benefits across the region.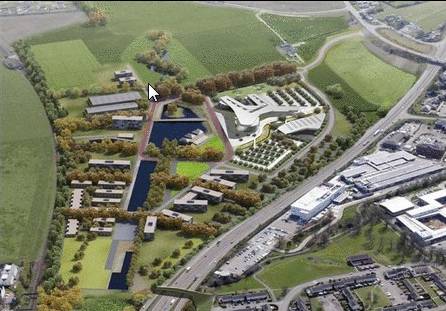 The vision is to develop a Campus that will allow a number of key research and education bodies to work together to form a uniquely innovative environment.
The objective is to create world-class, pioneering facilities, which will be an exemplar for rural communities and the first of its kind in Scotland.
HIE believes Inverness Campus will help retain a population of young people within the Highlands, as well as attracting businesses and high earning professionals to the region to help drive economic growth.
It will be an outstanding example of shared resource, fostering a spirit of collaboration, which will be the key to its success.
Inverness Campus will offer a true Highland welcome to all new businesses, visitors and students. It will be a vibrant place - inspiring and stimulating. Open spaces will be designed to reflect the breathtaking landscape of the Moray Firth and beyond.